Wolfgang99to davidjackson: just to understand the level of this blog:
You don't have to print it to translate it. You can translate it from the screen. And many printers these days, even cheap ones, can print at 1200 DPI if you set them to high resolution and print on smooth paper.
if I use a HDTV (1920x1080) as monitor for my PC that have a video card VGA (640*480) the resolution will be always 640x480
if I print beinecke 400 DPI scans with a laserprinter 1200 DPI the resolution will be always 400 DPI
Everybody agree this?
...
Actually, you can adjust the resolution of the scans to about 150% or 200% and, with antialiasing, this gives substantially good results without distortion of the fine details. In the following example, you can clearly see where the ink has skipped over some of the rough parts of the vellum and you can also see the light and dark shades from the uneven composition of the ink quite clearly.
Here is an example of how much you can see in the high-resolution scans. It's really quite a bit larger than what you could see (or achieve with a pen) in the actual manuscript (you may have to click on it to see if full-sized). Compare it to the ruler. What you see on the screen is about three times larger than what you would see if you were holding it in your hand:
High-resolution scan: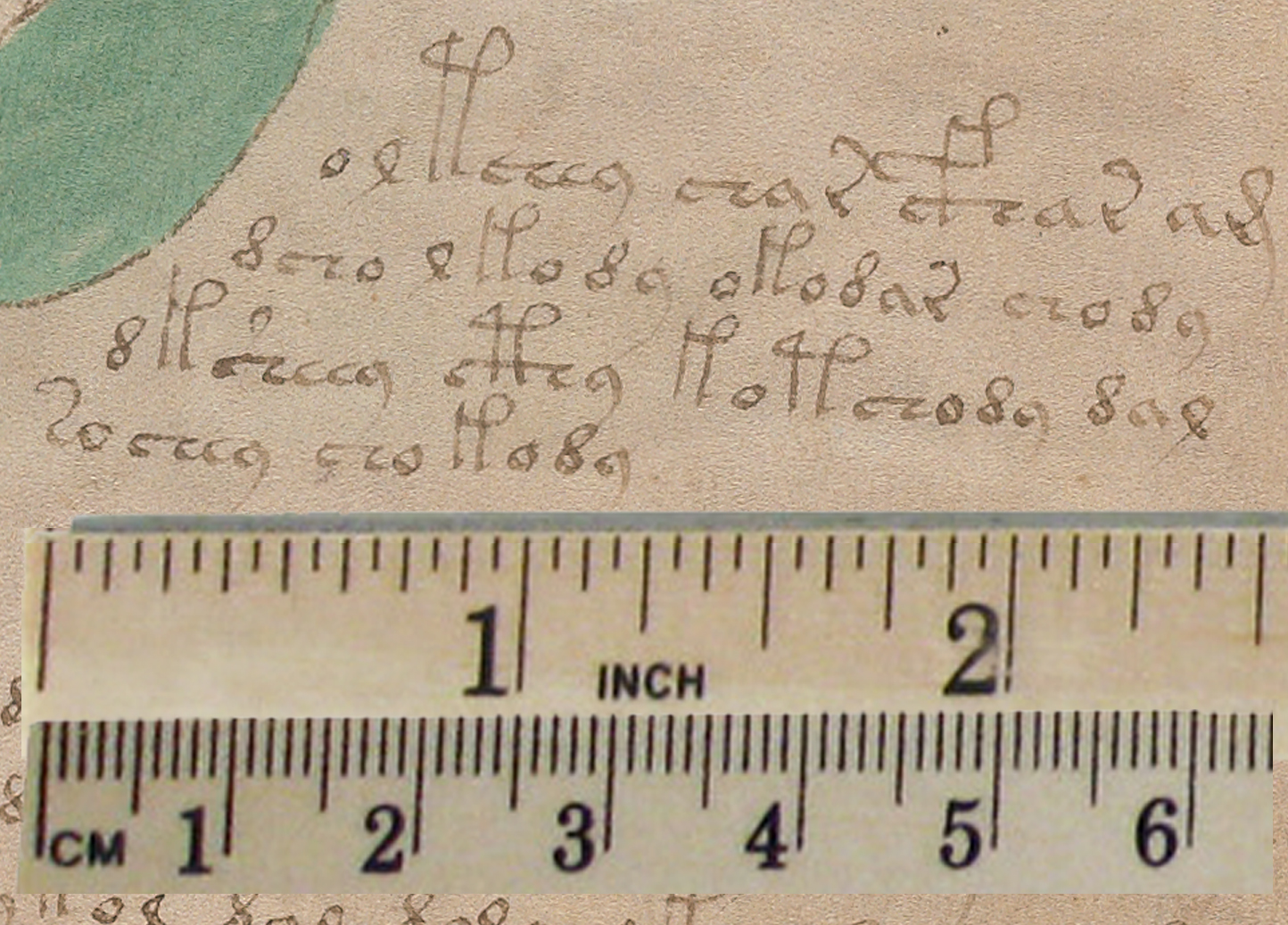 Here is what it looks like when the scan is shrunk down to the approximate size of the actual manuscript:
Approximate size of manuscript: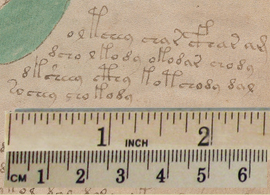 The scans really do show a lot of detail that would be difficult to see in the actual manuscript without a magnifying glass. If you open the second one in a new window and put them side-by-side, it's easier to see the difference.