Your image is too small to see
comfortably, so I have increased the size and increased the contrast so people on the forum can read it: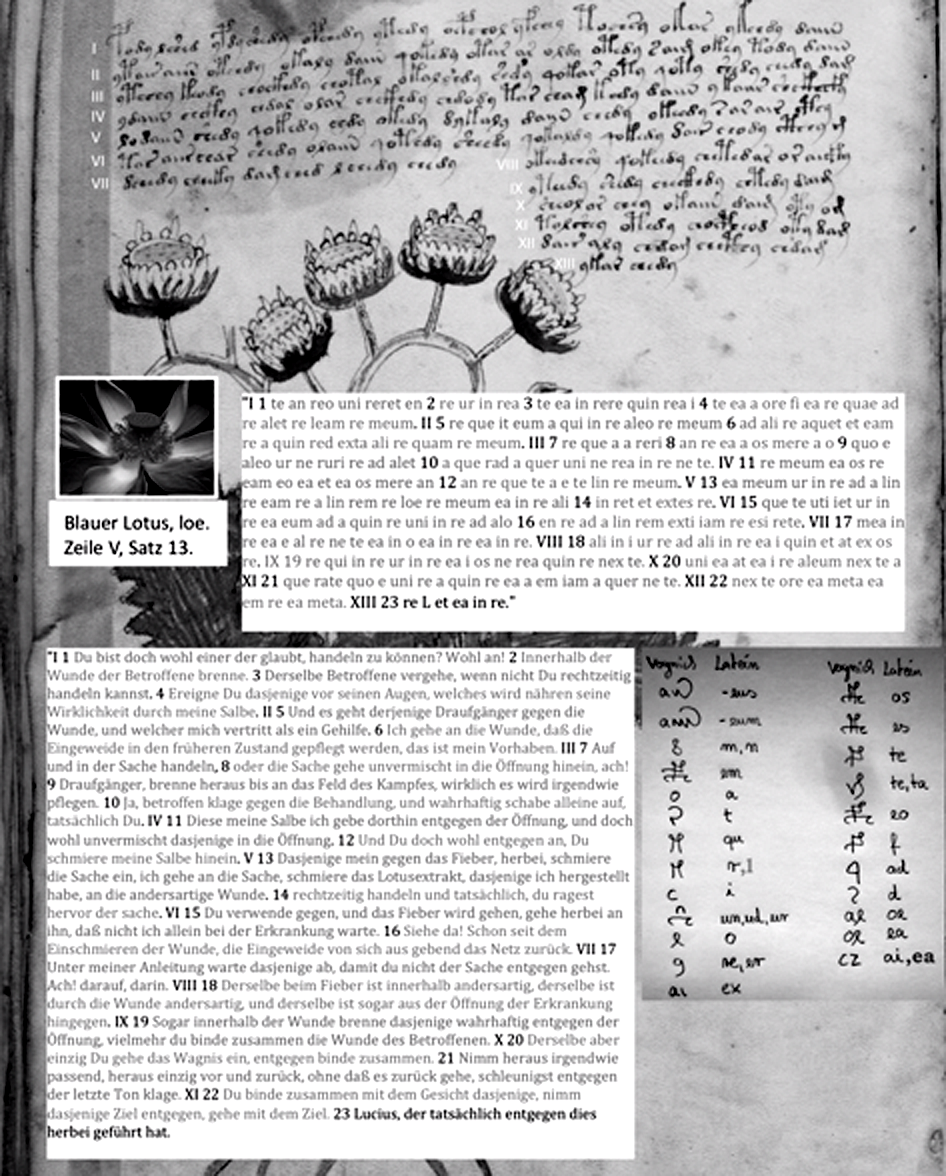 Here is a transcript of the first few sections so those who know Latin and German can evaluate your "translation" more easily.

I have also added a German-to-English translation for those on the forum who do not know German (please note, I am not a native German speaker):
1 - te an reo uni reret en
1 - Du bist doch wohl einer der glaubt, handeln zu können? Wohl an!  (Are you
surely one who believes that you can 
handle this [take action upon this]
? Well!
)
2 - re ur in rea
2 - Innerhalb der Wunde der Betroffene brenne. (Within the wound,
the victim [affected part
] burns.)
3 - te ea in rere quin rea i
3 - Derselbe Betroffene vergehe, wenn nicht Du rechtzeitig handeln kannst. (This affected [person or part
] will die/pass away/fade/recede, if you do not handle/respond [to
the problem/injury
]
in time.)
4 - te ea a ore fi ea re quae ad re alet re leam re meum
4 -
Ereigne Du dasjenige vor seinem Augen, welches wird nähren seine Wirklichkeit durch meine Salbe. (Ereigne [is this supposed to be a name?], before your eyes, this whose reality/situation
becomes nourished through
my salve/ointment.
I think that's enough. Your "Latin" transliteration looks like nonsense to me. "re ur in rea" isn't Latin and I don't see how you get from that to "Within the wound, the affected part burns," but I will leave it to those who are strong in Latin to give an opinion.