A thread for examples of foldout folios from c. 1500 and earlier.
Here is one from c. mid-1400s, southern Germany (possibly Augsburg), a prognostication manuscript on vellum with several foldout pages: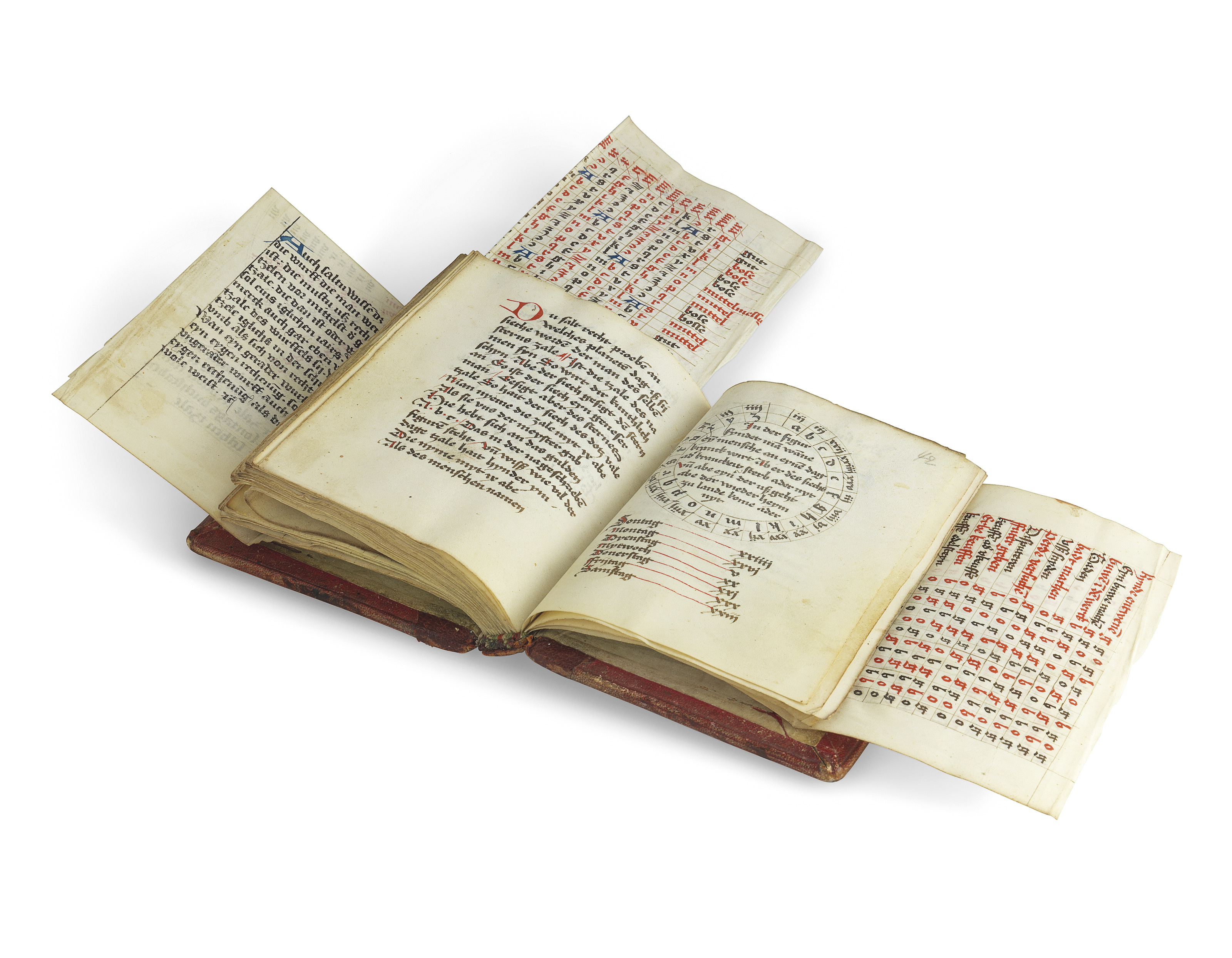 Christie's Lot 1550, 2014:
You are not allowed to view links.
Register
or
Login
to view.
Some points of interest:
Clearly designed for portability (115 x 85mm), a little smaller than the VMS. Possibly created for someone who earned money as a fortune-teller?

Zodiac symbols are within roundels but are the more traditional style (e.g., nude male Gemini twins).

Connection between health, hygiene, and astrology.

Note that the charts are in Roman numerals, so it might be on the earlier rather than the later side of c. 1450.

There is a text with similar subjects: Edinburgh University Library, D.b.V.19 (also German).