Okay, here are some samples that are close. There are probably some with even closer matches to Agrippa or the VMS text in terms of
individual
letters, but these are the ones with an OVERALL score of similarity.
Your sample at the top of the thread is in German and the one I sampled is Latin, but it's the same handwriting. I used a folio from the University of Leipzig.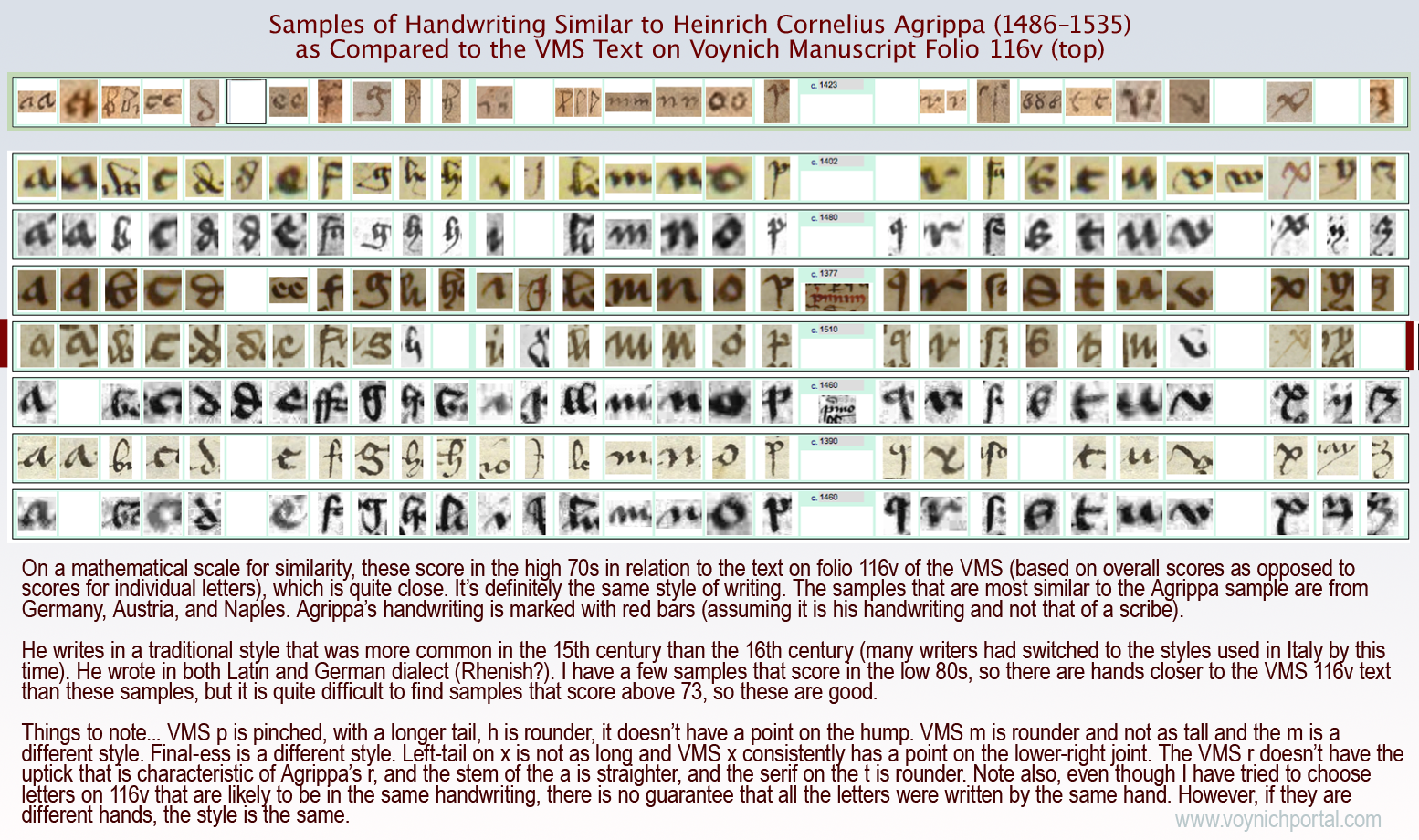 There are a couple of samples in this group that score approximately the same, but they use double-story "a" exclusively, and since Agrippa doesn't do that, I didn't include them. The VMS, however, might have a double-story "a" in the same handwriting as the last page (top of folio 17r).
I didn't include scores for slant, spacing, etc., but Agrippa's handwriting is spaced much tighter (the letters are closer together) than the handwriting on 116v.
Note also, that the "z" at the end of the VMS-text line is probably not a "z", it might be the rotated-m abbreviation symbol (17r), but many scribes wrote "z" and rotated-m the same way, so I include it for reference.