These might not be the best examples, they are ones I could grab quickly, but they give a sense of how much variation occurs when the two strokes of EVA-o do not match up perfectly.
The main reason I think these are "o" rather than "a" is that there is no straight stem on the right and the top-right loop is rounded: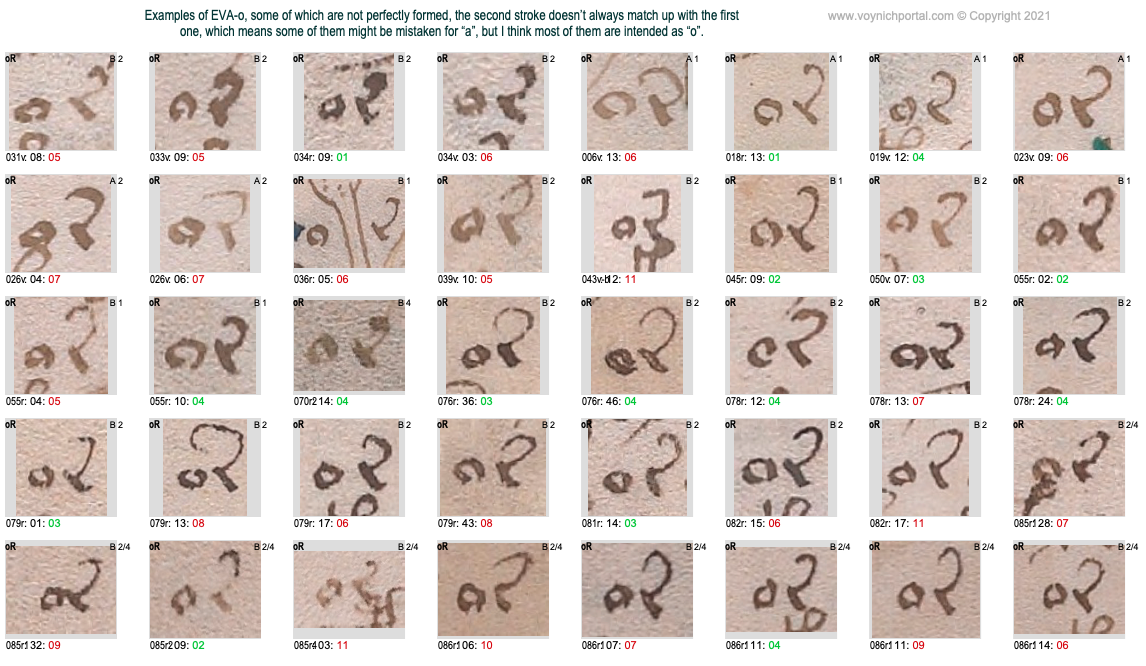 Some are questionable, like 82r. In the cases where I couldn't tell, I included both variations in the transcript.
For comparison, some examples of Eva-a: