I think i have an idea of what the pinecones represent now. 
Dormant Volcanos.
I think the tubes on f78r are hot springs. The heat got me thinking. I was looking at Koen's mountain pic collage, 
wondering about the finial, and why the flower design, when i realized there were finials on You are not allowed to view links.
Register
or
Login
to view. in the blue water.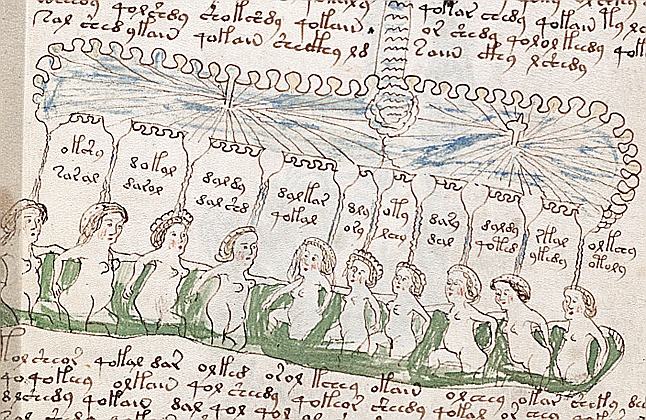 I knew there was a volcano where i had located this to be, and looking at the islands to the south, that is before they dried up, now you can see a base the same size as the volcano and then you can see them everywhere... they are another deteriorated volcano, making the drawing a perfect representation of Lake Urmia as a lake with 2 volcanoes in it that although nothing but fresh water goes in, is actually very salty, so is coloured green. It also expplains why the two finials are different, intact vs not.
And the hot springs of f78r made perfect sense to be connected to the pinecones, if they were volcanoes, and fit with the location of Lesbos as i had thought it to indicate. The gulfs were formed through volcanic action.
Then i checked out the You are not allowed to view links.
Register
or
Login
to view. one and yes there is an extinct volcano in Gujarat in between the river Indus and the Bay of Kutsch, that feeds both of them just like it says.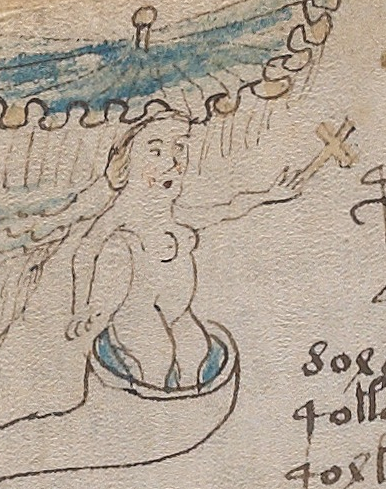 Then I checked for the one on f75r, and realized the staff thing the nymph holds is a finial not attached to a mountain, and lo and behold there are underwater mud volcanoes at that exact spot. 
The only one i couldnt exactly pinpoint was the one on top of f75r. However, if you follow the water, some comes from the north Ural mountains which wiki says are flattened, which could be mistaken for being extinct volcanoes. There is one to the south. 
Why a finial? Because it blows its top and needs a placeholder. Because it looks like there is a circle at the top of the mountain. Literally. Or maybe it is meant like a stopper in a decanter? Here is the one to the south of the Caspian.
The flower and parasol designs are representative of lava flows.
The shingling is the resultant crystallization of some of the rock. The dots are indicative of porous rock perhaps. Here is the Gujarat one.
What do you think? I kind of flashed through this post and noticed the trend going in this direction, too, at least to the mountain id.  Which is what it is, a special kind of mountain.