[quote pid='5823' dateline='1473558768']
stellarYou are not allowed to view links. Register or Login to view.

Walk careful in the night and dream what you may, Mr. Voynich is your worst nighmare.




I just read about the possibility that the Voynich Manuscript maybe a forgery attempt by Wilfrid Voynich himself using old Calf Skin Vellum.  Rich's argument seems strong to me in that the imagery like the galaxy, microscope and Armadillo all come from a later time period.
I suspect that's because the people who see them that way come from a later time period and we tend to see things that we can relate to, that are more familiar to us. There are also people who interpret them differently.
We are all struggling here to find meaning in the text of the Voynich Manuscript and if it is a forgery along with the text representing a giant null.  Then how do you feel about your time on this project?
I don't believe it's a forgery. I think it's possible that it's an imperfect transcription of something that was originally in another language, or an attempt to record information in a novel way or self-invented alphabet. After extensive analysis I also firmly believe it's not random (not even close). That doesn't automatically mean it's meaningful but it is clearly set down in a systematic way. I've learned a bucketload of things about history I didn't know before I discovered the VMS, so I consider the journey worthwhile regardless of the final verdict on Beinecke 408.
In my opinion the best starting point for a cipher to find meaning in the text is the picture of garlic in folio 99r yet if you go down that path; the languages of Europe make no sense!  Perhaps not the best place to start, but it sure does look like garlic.
I think there are many possible starting points for exploring this manuscript. That may be one of them but keep in mind that while the labels share some characteristics with the rest of the text, they may not be set down using the same system. Even the text itself, without the images, is worth studying.

I'm sure Mr. Voynich would be familiar with this place as he studied there.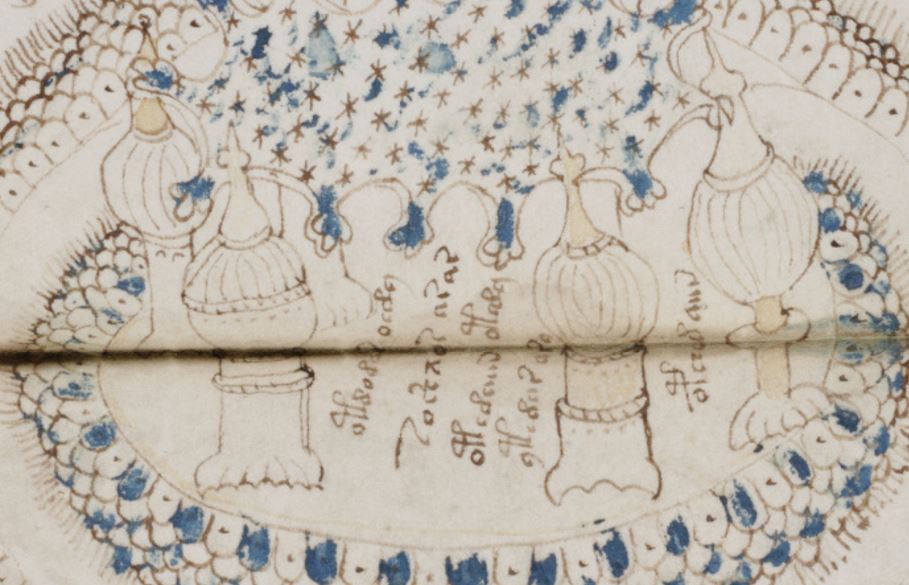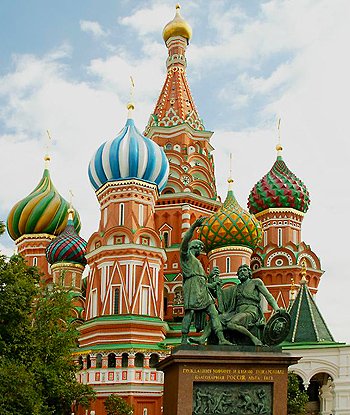 [/quote]
The Kremlin architecture post-dates the VMS and if you look at those globes, they have feet like the containers in the small plants section, and the two outer ones have very narrow waists. It's pretty unusual for onion-dome towers to have feet and extreme narrowing (how do you fit the staircase?).